The DJ Company Web Site
The DJ Company is a professional DJ, entertainment, and event planning company that focuses on events in the Dallas, Fort Worth metroplex. We met with them and determined that they needed a web site that would enable users to understand the breath of their capabilities and that would reinforce their commitment to excellence in the event planning and entertainment industry. We created a site that is highly visual, providing potential clients with a glimpse of what they can expect from the DJ Company. We also separated the site into two sections reflecting the two discreet divisions of the company; weddings and corporate events. This enabled us to articulate the distinct voices of each division while maintaining a cohesive look to the site. Finally we worked with the company to create additional marketing materials.
Friedman Suder & Cooke Law Firm - Web Site
The attorneys of Friedman Suder & Cooke provide litigation services to both individuals and businesses in the area of complex civil litigation, internationally. They needed a site that would reflect the high quality of their work and would enable them to provide information to current and potential clients. We worked closely with them to create a site that represents the elite, professional, spirit of the firm while reflecting the intimate, personalized atmosphere created by the attorneys of this small firm.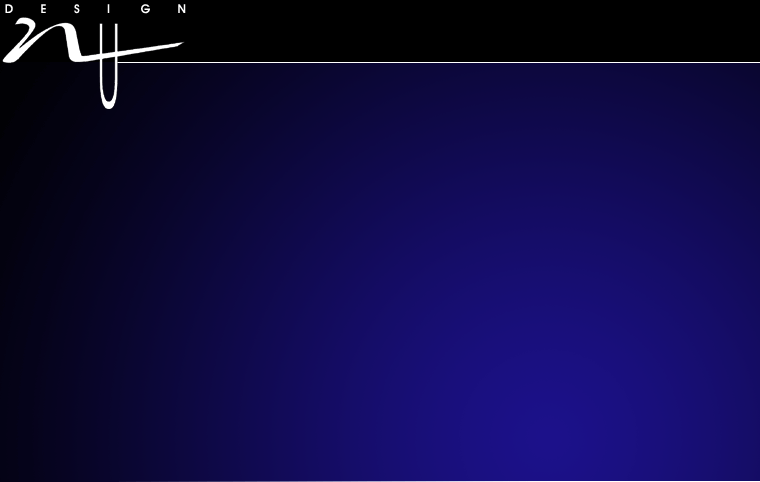 We Create Successful Websites
Our sites are overwhelmingly successful because we understand the big picture: a website is a tool that, when used effectively, helps you to achieve target goals. We know that creating a successful website depends on combining your business expertise with ours, therefore, we work closely with each client to ascertain goals, define target audience and to create a website that will exceed expectations. We are expert in all of the areas that are relevant to web design including; strategic planning, project management, marketing, information architecture, content development and writing, programming, database development and integration, aesthetic design, animation, film editing, optimization and compression, search engine placement, and so forth.
. . .but don't take our word for it, see what some of our clients have to say.
Koganezaki Crystal Park Museum's - Glass Artists in Japan Website
with Inspire Graphic House
We worked with Inspire Graphic House to create this data base driven site for Japan's Koganezaki Crystal Park Museum. The site uses Macromedia Flash to randomly animate artist and artwork images that are pulled from a data base. When users click on an image details about the selected artist are displayed. In addition, back end tools enable administrators to update existing material and to enter new artists.
Acada Books Website
Acada Books is a San Francisco based publishing company that specializes in publishing college texts and supplements that encourage a transformation in the relationship of people to each other and the natural world. They came to us because they needed a web site that was professional, that would set them apart from the competition and would reflect there unique personality, commitments, and ideals. We are happy to announce that the site helped to cause enough buzz that the company was noticed and recently acquired by a major publishing house.
Fort Worth Public Art Website

Fort Worth Public Art is charged with the task of; "creating an enhanced visual environment for Fort Worth residents, commemorating the City's rich cultural and ethnic diversity, integrating the design work of artists into the development of the City's capital infrastructure improvements, and promoting tourism and economic vitality in the City through the artistic design of public spaces."

We worked with FWPA's staff to create a website that has a style and panache which reflects their mission, that enables them to communicate their extensive successes to the public, and that provides them with the tools they need to communicate and work with artists. Because they use their website as one of the main vehicles for communicating with the public, we created a content management system that enables them to easily update the content.
Sid Richardson Museum of Western Art - Online Store
We created the Online store for the Sid Richardson Museum of Western Art using our custom ecommerce solution. Store sales have increased by a factor of 5 since moving to our system. The system includes database driven dynamic pages, user accounts with online invoices and multiple address shipping. The pages are optimized for Search Engine Placement and the system also provides a secure administrative interface with access to realtime and cumulative user data, customizable email notifications and creation and distribution of HTML email newsletters.
McGraws Southwestern Style Restaurant & Bar Website
McGraws wanted to build brand recognition. They needed a new look that would reflect the casual, upscale, southwestern flavor and personality of the restaurant. We worked to build memorable strategically based creative and to design a website that would enable them to communicate effectively with their customers. In addition we created custom backend administration tool that enabled them to update website content themselves with the click of a button. Finally we created a system that enables users to sign up for email updates and promotions as well as tools that enable the restaurant to create and distribute broadcast email promotions.
Cawley, Gillespie and Associates Website
Cawley, Gillespie and Associates is a premier petroleum engineering firm in Fort Worth, Texas. They came to us because they needed a site that would reflect their elite, best of breed approach to solving petroleum engineering problems, that would appeal to their diverse array of clients, and that would provide elegant display of and intuitive navigation through an overwhelming amount of complex information. We focused on developing specific goals for the site, defining the target audience; investors, engineers, and lawyers, and creating an intelligent architecture for the site. We used their reports and materials to create a unique look, then we created headlines and copy that would effectively communicate their message and expertise to lawyers, financiers and engineers alike. Finally, we created a custom engine to display their unique multimedia materials.